I had a "Heart Attack" this Valentine's Day. I felt this warm fuzzy feeling go through me. After a lack luster day it was quite a welcome feeling.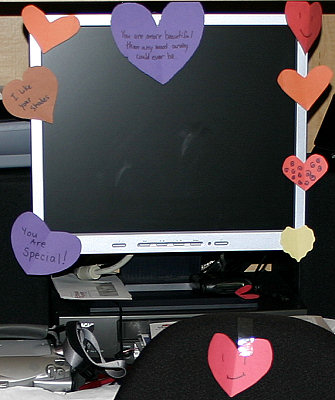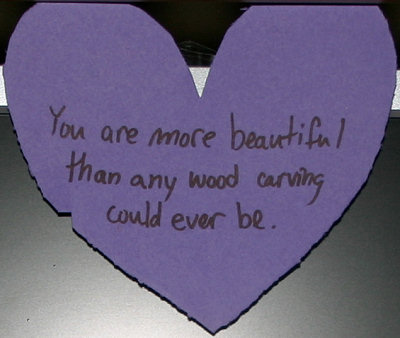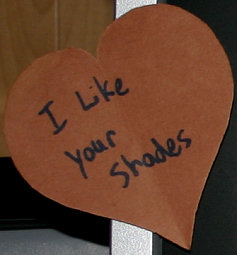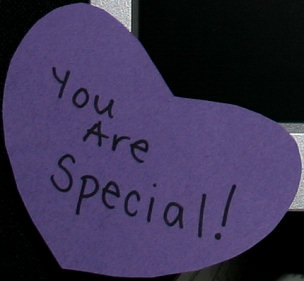 John and Carol were around to witness the event. They looked through the mug shots later, but were unable to identify the assailants.

The only description given was 4 giggling personages, 3 females and 1 male. The male was a skinny Caucasian with short, dark hair. One of the females was a pretty, with shoulder length black hair. The second female was only described as caucasian, having curly, dirty blond hair and a shield face.

They drove up in what is thought to be a small, silver, Toyoda car. Sneaking behind the bushes they made their way to the house and attacked. Fortunately the witnesses were unharmed as they did not interfere with their activities.

It is believed that these miscreants are the ones responsible for giving Candance a "Heart Attack" the same day.

Update: A third victim has come forward. This one not wanting his family to worry, only wanted his nickname Phill listed.

A sketch of the male in question was commissioned, but the victim's reaction to the sketch of, "You're, not an artist! You can not draw!" leaves some doubts as to how useful it will be.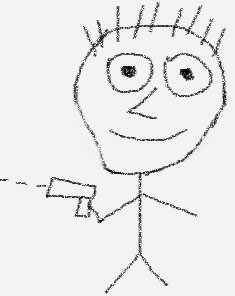 Exhibit 1

A computer rendering was done of one of the females in an attempt to find at least one of the individuals.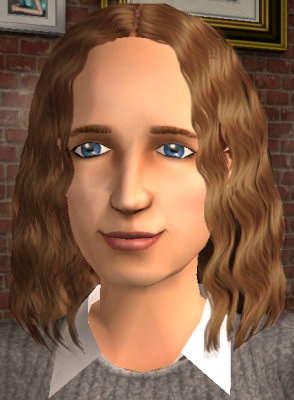 Exhibit 2


On a serious note, thank you! You really did make my day.